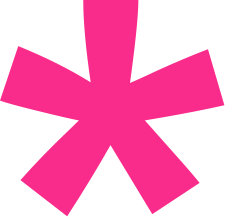 IT application development expert
 Fulltime Position
We are looking for our partner in Germany:
The work includes:
Software development and design
Development of internal platforms, libraries and components
Monitoring and implementation of new technologies
We expect from you:
Required:
At least VI. Level of education
Excellent knowledge of programming languages ​​and related technologies: C #, Visual Basic, C ++
Knowledge of web technologies (HTML (5) / CSS, JQuery or other online libraries)
Knowledge of databases and experience with relational databases
Desirable:
Knowledge:
.NET technologies, Visual Studio and other MS technologies
principles of secure programming (eg OWASP)
different platforms
Experience on highly available and performance systems
Other:
High motivation, self-initiative, proactivity and joy of working in a group
Accuracy, independence and innovation
Ability to make logical inferences
Active knowledge of English
Driver's license category B
We are offering you:
Collaboration with top IT professionals who will support you at work and help you with your rich experience in your personal progress,
Professional development in our own training center or with world-renowned partners,
Constant contact with the latest technologies and development concepts,
work in an international, dynamic environment
Creative and relaxed environment, as well-being and interpersonal relationships come first,
A system where your success is noticeable and rewarded.
Take the challenge!
The employment relationship will be concluded for an indefinite period with a six-month probationary period.
If you are distinguished by reliability, ambition, proactivity and perseverance, if you are agile and innovative and you are interested in working in an international company, send us offers, your CV by e-mail sebastjan@sm-ing.com until 01.01.2021.
We will treat all your offers in confidence.